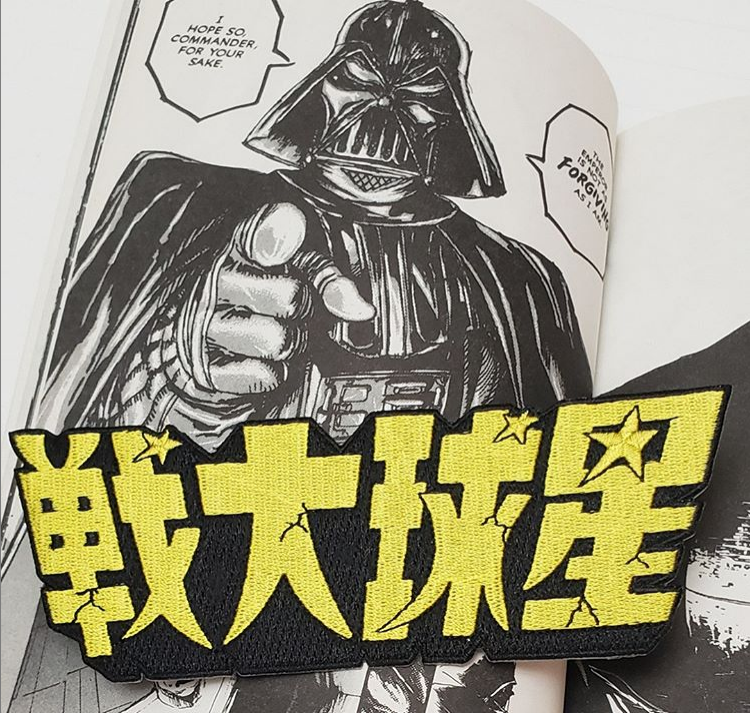 Japanese Star Wars logo as big and bold as Darth Vader.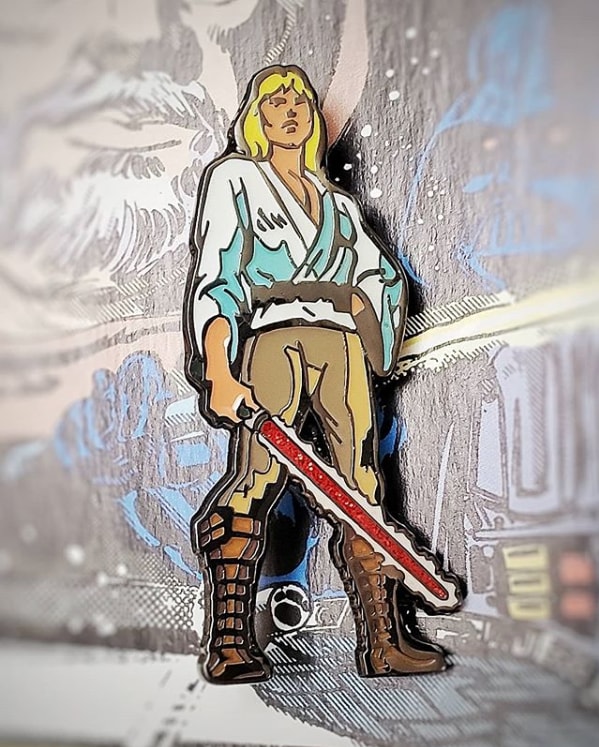 Marvel Luke SKywalker from 1980 when they drew his lightsaber as red.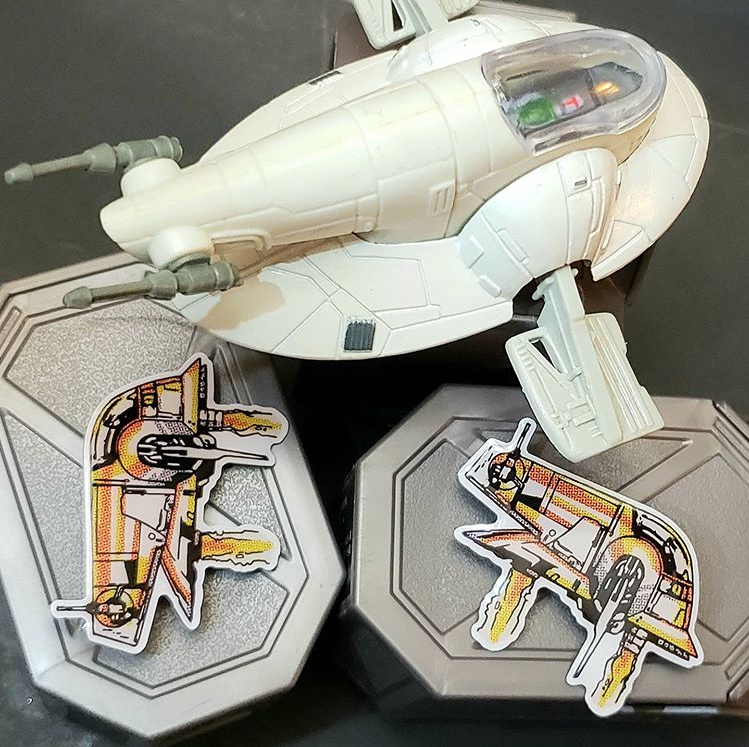 Vintage style Slave One pins back when they portrayed it as being white in the comics.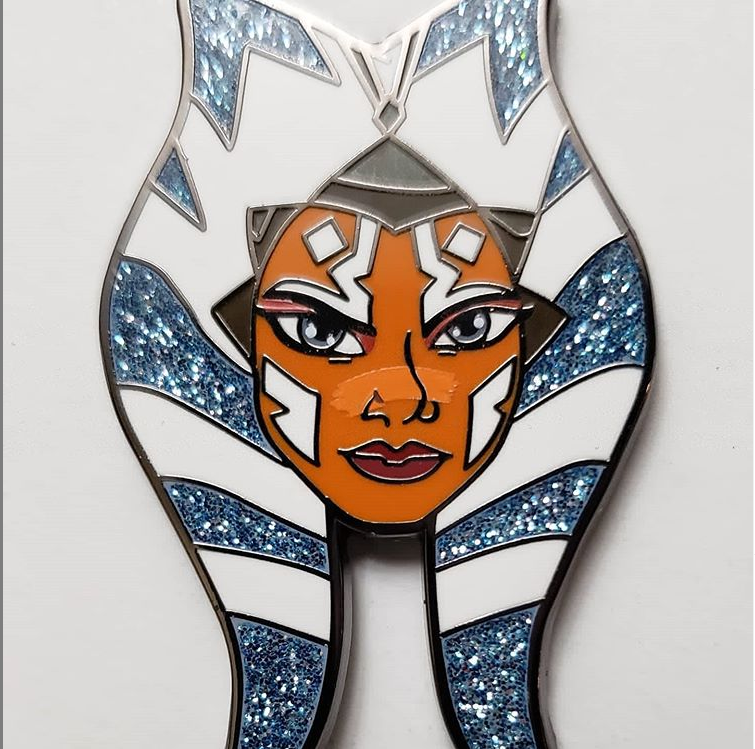 Fierce determined Ahsoka.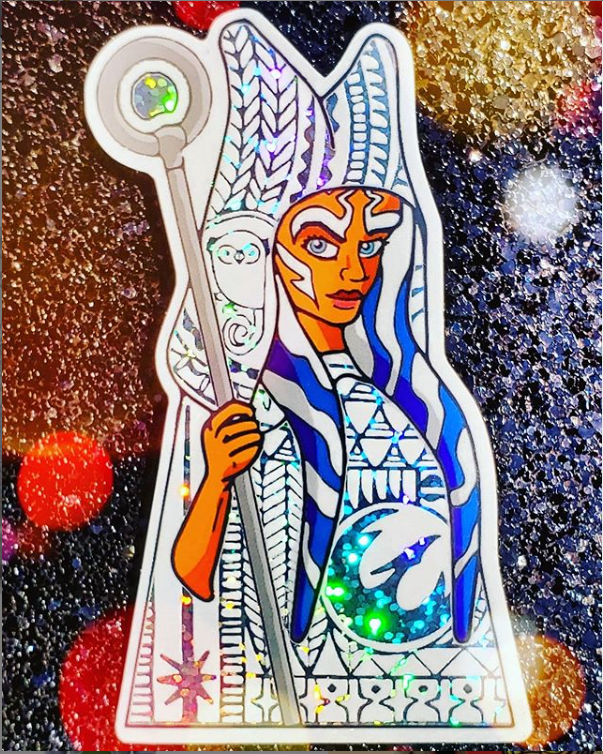 One of my favorite designs, this hidden symbols Ahsoka cloak is beautiful. It sparkles like crazy in the sun.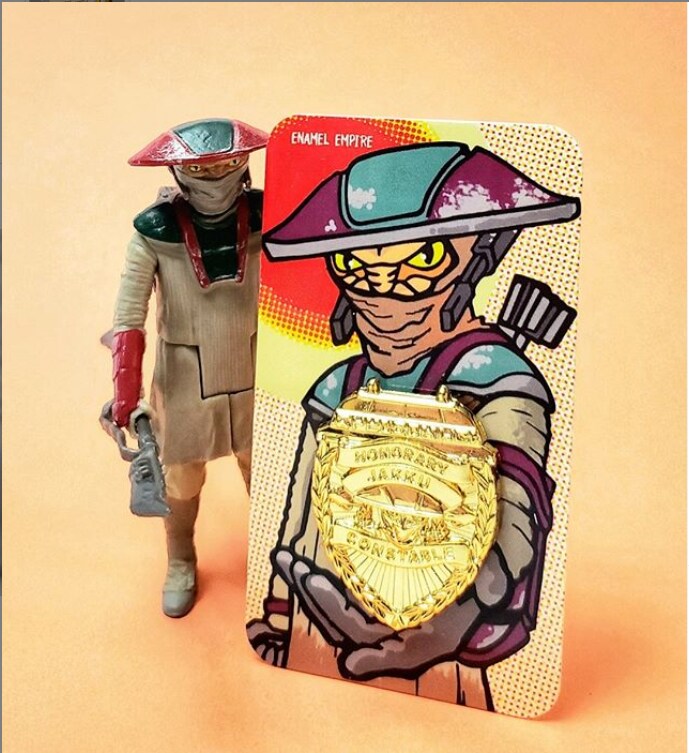 One of the oddest things I've made but also my favorite. Zuvio deserves his own fan merchandise.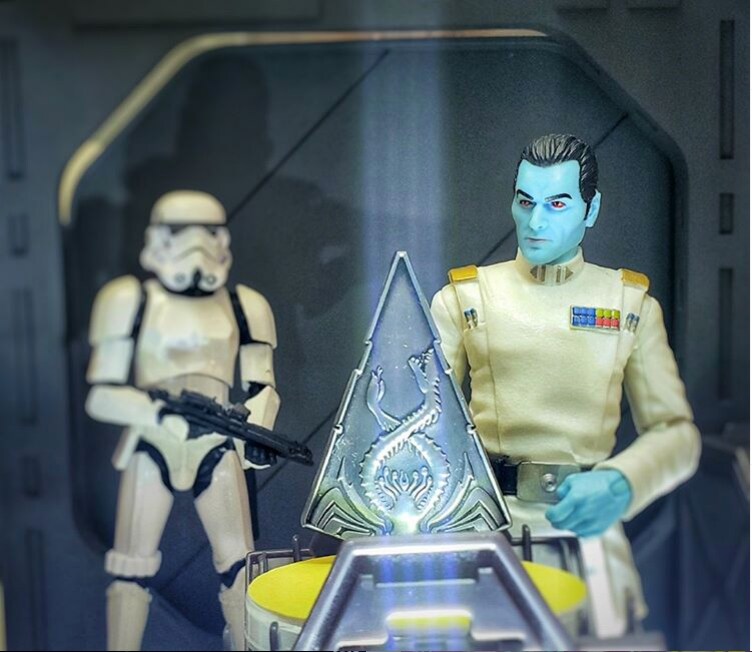 Thrawn is my favorite character. Here he is looking over a new art piece he's acquired.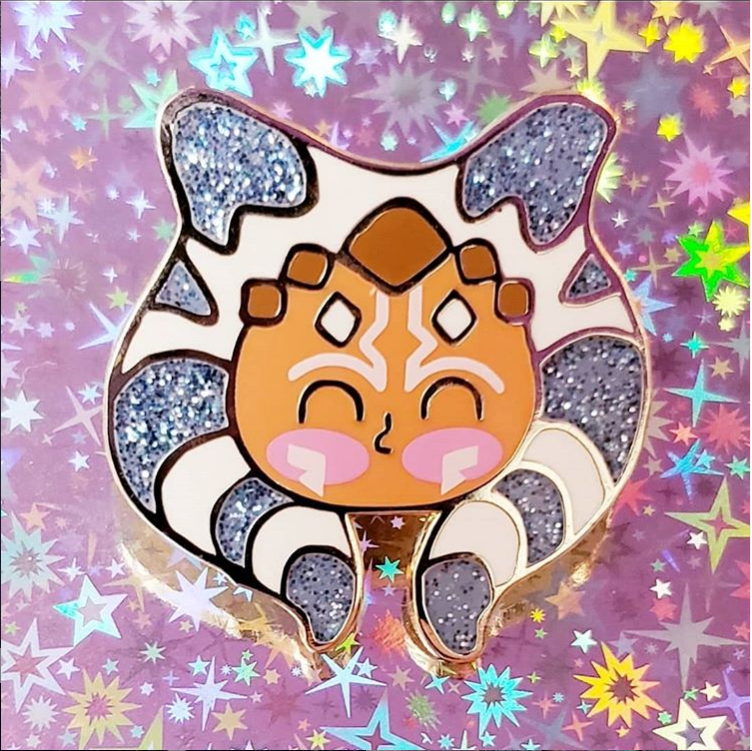 Chibi glitter pin on some glitter paper.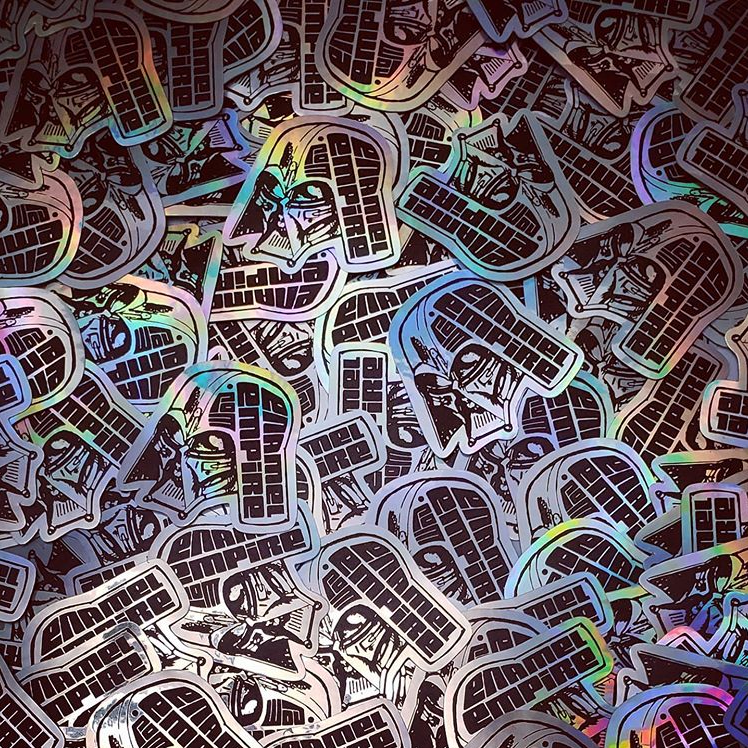 Free sticker with every purchase because everyone loves stickers!